Here are a few wedding pictures my aunts took. We haven't been
able to get our pictures Francis (the photographer) made developed yet
so these will have to do for now. Oh we got married August 6th.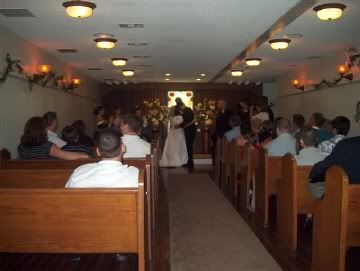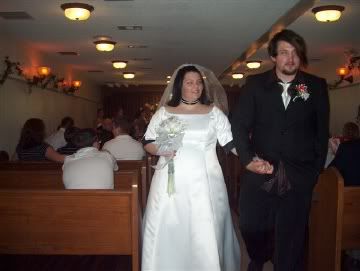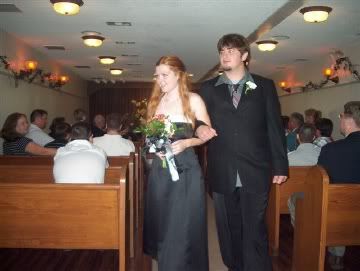 This is Raychul..one of my bridesmaids and Michael, the middle Dampier boy.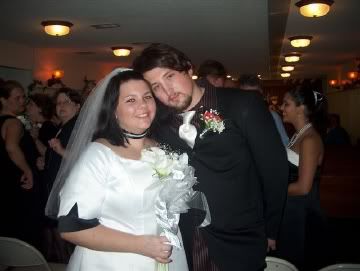 That's Natasha in the background (to the side of Davey), another bridesmaid.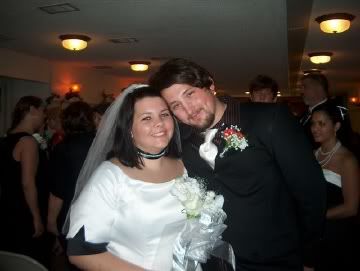 This was at the reception and that is our cake topper you see..It's a "D" for Dampier.








This wouldn't have been shitty if I was looking at the camera and
stuff. I think Davey looks adorable in this one. Yay for
boys with rosey cheeks.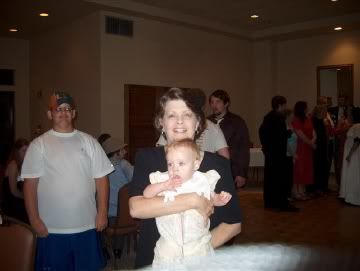 My mom and mine and Davey's niece Laken and then my brother Trey in the white.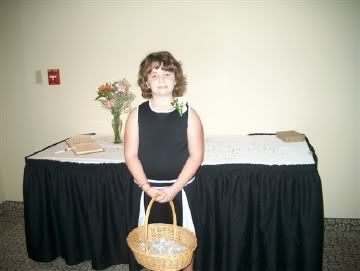 My cousin Kaitlin, she gave out our bubbles.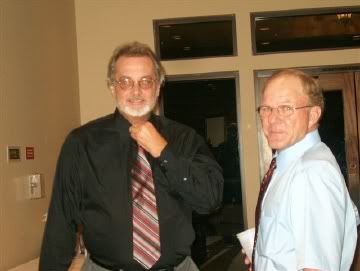 My dad (left) and my Uncle Ronnie (right)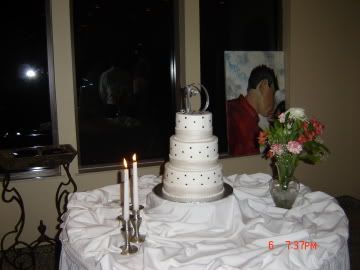 My cake and that painting back in the background, Francis painted for
one of my Christmas presents last year from Davey..it's based off of a
picture we took.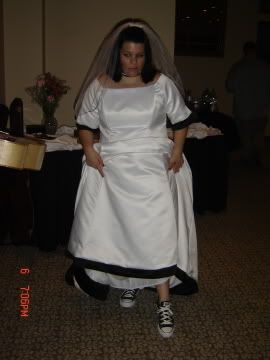 I'm making a really weird face so just overlook that.








Us going away and BUBBLES!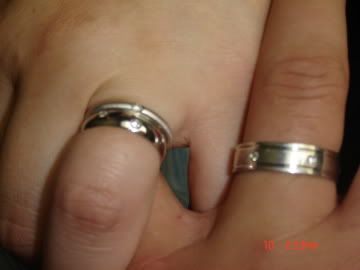 Our rings..they look gold but they aren't..my engagement ring (the one
with the one diamond) is white gold, but my band is platnium. His
is white gold.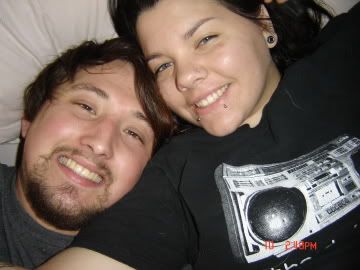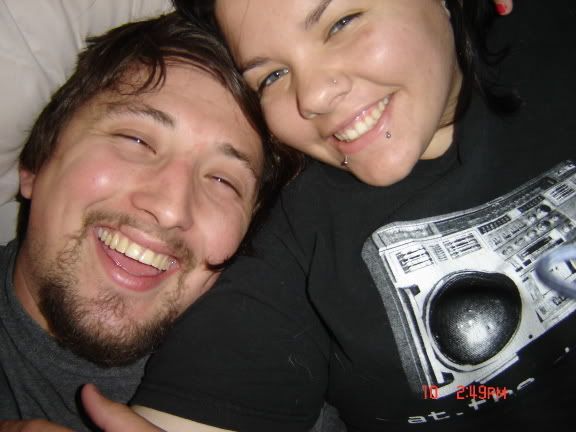 That is us a few days after being married..yea I have no make up on and
haven't showered so...My eyes look more green than usual to.



Weird.



Okay so there is picture updateage.